Last Updated on January 29, 2023 by Rocklyn Clarke
Rocklyn E. Clarke Sr.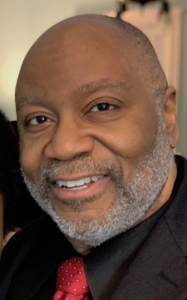 Senior Pastor & Founder

Follow me on: Pastor Rocklyn's Blog | Twitter
Rocklyn founded Life Church Ministries in 2003 in Boston, Massachusetts together with his wife Eva, and currently serves as its Senior Pastor. He was ordained as a pastor under Church Without Walls International in October 2002 during the annual Covenant Convention of New Covenant Christian Church (now known as Jubilee Christian Church).
Rocklyn is an alumnus of the Massachusetts Institute of Technology (MIT) (Class of 1980) and received his S.B degree in Physics there in 1983.
Current organizational affiliations:
He is a former board member of Emmanuel Gospel Center (board member: 2004 – 2012; board chair: 2007 – 2012).
Rocklyn and Eva have one son, one daughter, and five grandchildren.